AmCham Romania is pleased to invite members to a new workshop within the AmCham Learning & Innovation Center:HIGH PERFORMANCE TOOLBOX: LEADERSHIP SELF-CONFIDENCE offered by ATITUDIS CONSULTING on November 7, 2019, between 15:30 and 17:30.
Self-confidence is essential for leadership, and it is thought to be the foundation of the complex construct of attributes pertaining to an effective leader. The leadership self-confidence prompts strong decision making and commitment, supports efficient communication and drive, sustains empowerment and reassures the leaders' followers, while maintaining the compass on values, integrity and well-being at large.
Self-confidence is not only leaders' prerogative. With diverse competencies and skills, professionals call on their self-confidence to successfully address various challenges, e.g. related to affirming themselves, communicating and presenting effectively, having constructive interpersonal relationships, handling conflicts appropriately, maintaining their poise and equanimity when dealing with changes, etc.
Thus, how could we cultivate a leadership style self-confidence, in order to show up in the world at our fullest, thrive in our careers and lives, and have a meaningful positive impact in our environments?
The present workshop is part of ATITUDIS CONSULTING's "HIGH PERFORMANCE TOOLBOX" interactive series that employ facilitated dialogue and exchange, together with practical instruments and established techniques that can be easily mastered and replicated whenever needed.
The workshop is dedicated to professionals who:
Strive to excel in their careers and lives, and
Seek to learn and apply effective means for constantly improving their performance and increasing their impact.
You will learn:
What does leadership self-confidence consist of and what can it bring to personal and professional development;
What are the consequences of too little/ too much self-confidence, for the leader and followers;
How to develop leadership self-confidence and manifest it in your everyday work and interactions.
Takeaways:
Key characteristics of leadership self-confidence;
Practical tools to build such confidence;
Your own action plan to enhance your leadership self-confidence, in the next 4 weeks period;
A vivid experience of learning, exchange and fun altogether.
About the facilitator: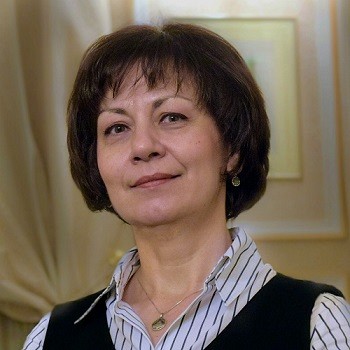 Dr. Mihaela Dupleac is a Certified Coach for Personal & Professional Growth, Facilitator and Management Consultant, with an extensive experience in business environment, academics, and international organizations. She has a professional interest in state-of-the-art, science-based know-how for inner growth, performance and well-being. Supporting executives and professionals at different turning points in their careers to clarify their needs, find their strengths and realise their objectives, she finds great satisfaction in observing their fulfilment.
In her previous 15 years of business experience she has had executive posts, such as association executive director, advocacy & investment manager, programme and project manager, and held senior consultant positions in business development, strategic planning, sustainable development, energy and climate change, for private sector projects, European Union bodies, the United Nations Development Programme. Holding a PhD in energy engineering, Mihaela lectured for 10 years at the Politehnica University of Bucharest.
Mihaela manages ATITUDIS CONSULTING, a Coaching & Management Consultancy that supports sustainable personal, professional and organizational development, through certified coaching, facilitation and consultancy for strategic planning, business development, enhanced performance and impact.
Participation is open to AmCham Romania members, free of charge, based on prior confirmation online here.