The AmCham 4th of July Party, an #AmCham30 anniversary edition is here, and will be 30x more fun!
AmCham's most expected social event of the year will gather members of the AmCham family for an American style celebration filled with fun, live music, tasty food, fun activities for kids and magnificent fireworks display.
Patron and Corporate members in good standing will receive two invitations valid for two. Business, Non-Profit and Individual members will receive one free invitation for two. Kids up to 15 will be our guests.
Access by invitation only.
Name invitations are sent via email.
Contact us at amcham@amcham.ro for details!
Looking forward to a joyful celebration!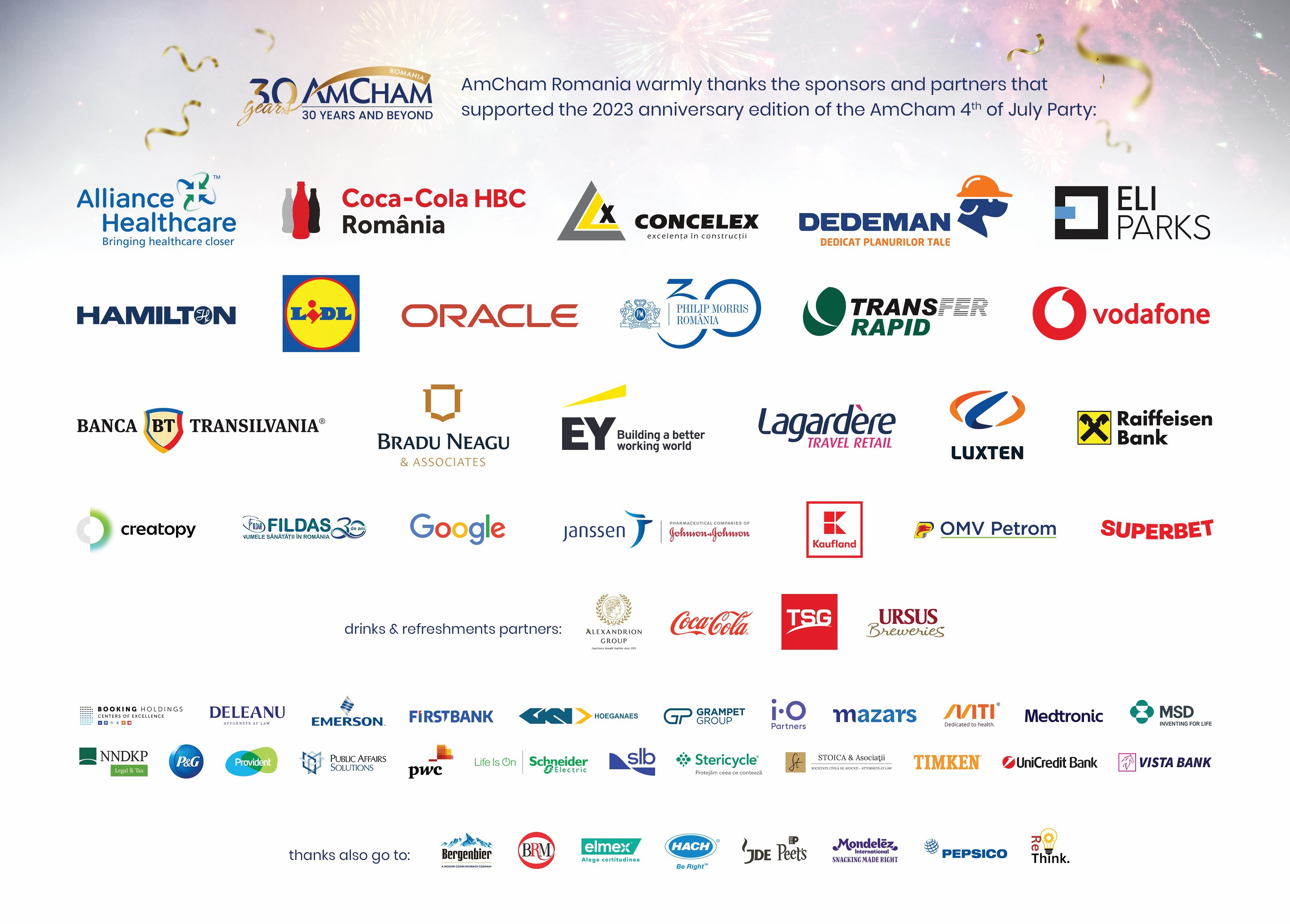 When & Where
Date Tuesday, July 4, 2023
Timeline 18:30 pm - 22:00 pm