AmCham Romania proudly announces the 2019 edition of the U.S. Independence Day Party to be held on Tuesday, July 2!

This event is always a great occasion to get a taste of this American tradition through the unique blend of live music, barbeque & drinks, kids entertainment and a magnificent fireworks display.

Don't miss this wonderful evening to network and have fun and relax together with your family members and business peers!

Patron and Corporate members in good standing will receive two free invitations for two. Business, Non-Profit and Individual members will receive one free invitation for two. Kids up to 15 will be our guests.

Access by invitation only.
The invitations will follow by email.

Such events are only possible with your generous support which allows us to us to prepare an amazing party.
Please see below the sponsorship packages for this year's event.
Join us in celebrating the 2019 U.S. Independence Day!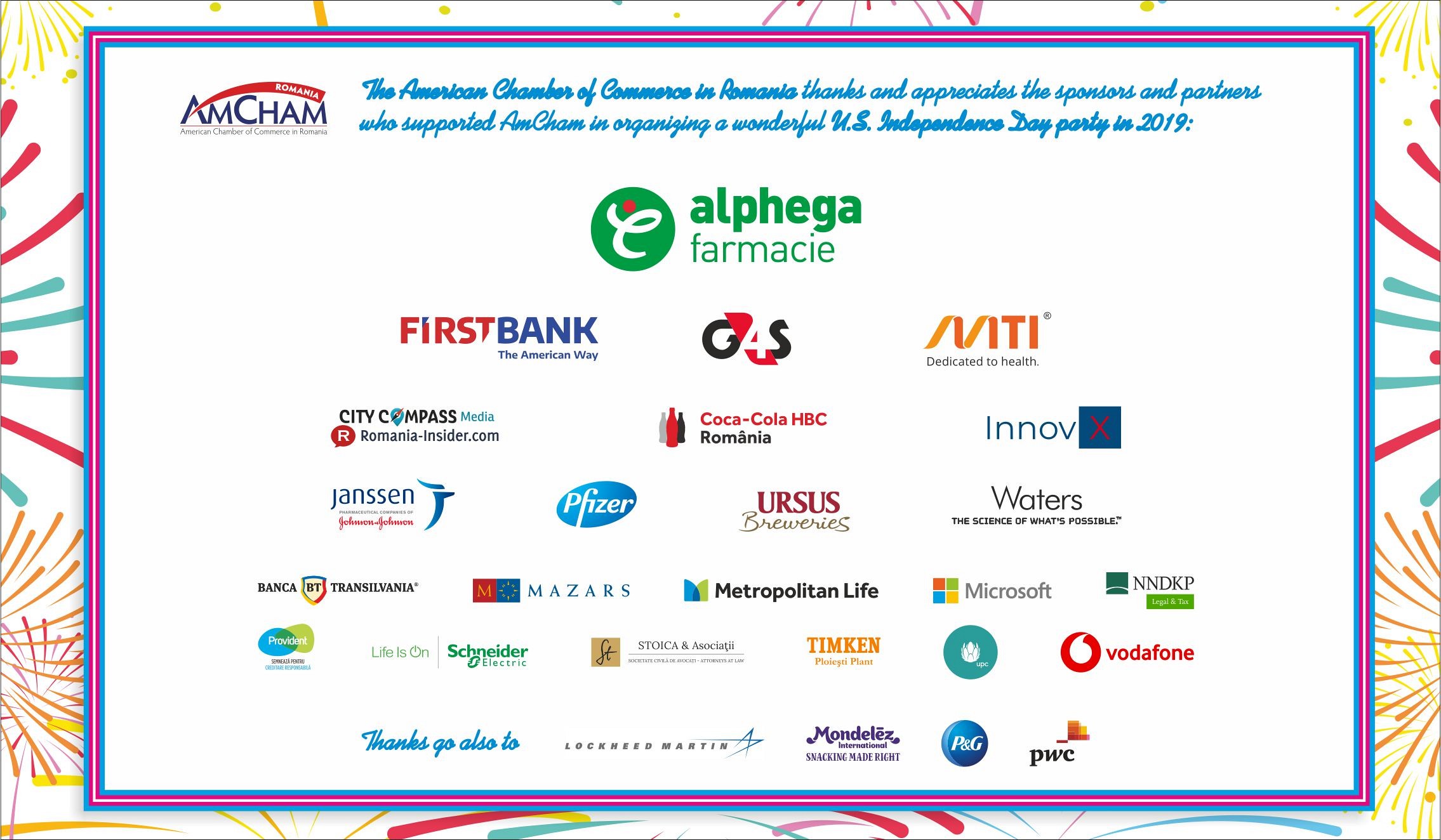 When & Where
Date Tuesday, July 2, 2019
Timeline 18:30 pm - 22:30 pm
Location Beraria H Restaurant